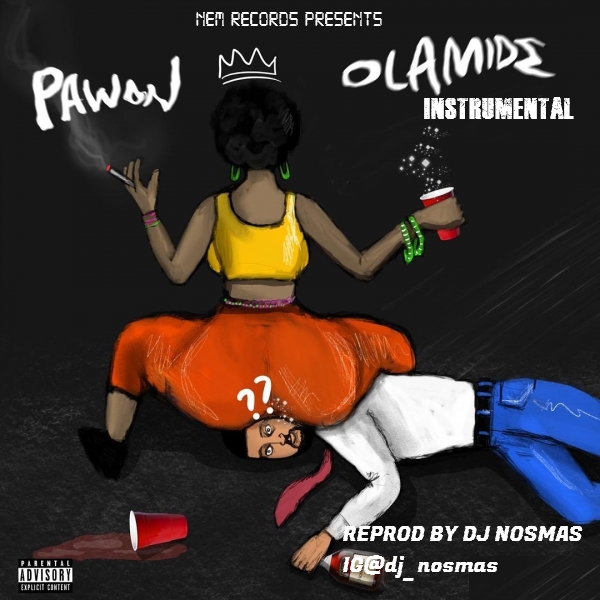 The Ace Producer DJ Nosmas,Extraordinary Beat Maker who is currently Africa's Most Searched Disk Jockey 2019,Famous for making Free Instrumentals (NEM)Record Label Boss.
Has made the Best Instrumentals this Year so far.
The Ever Consistent Disk Jockey has dropped Non Stop Dope Instrumentals this year.He is for sure no match for, the Beat Maker has Produced more than 50 Beats online only this Year.
He is one of the Most Celebrated/Very Important Person in the World Today.
He has also been Viewed by Top Artiste Worldwide and off recent we Noticed Davido Talking about Nosmas Beats on Social Media.
The Extraordinary Beat Maker was Quick to Drop the Perfect Instrumental of Olamide "Pawon" which is for the Street.
DJ Nosmas sealed it with this Records as One of the Most Talented Person in the World Today.
And he Reproduced it Because he will be Dropping a Cover to the Song soon and gives anyone who wants to also sing to the Instrumental.
He Enjoyed this one from Olamide, Kudos to him.
Contact DJ Nosmas
[email protected]
Call/Whatsapp-+2349096905160
[email protected]_nosmas
[email protected]_nosmas
Fb Fan Page_Nosmas Entertainment World