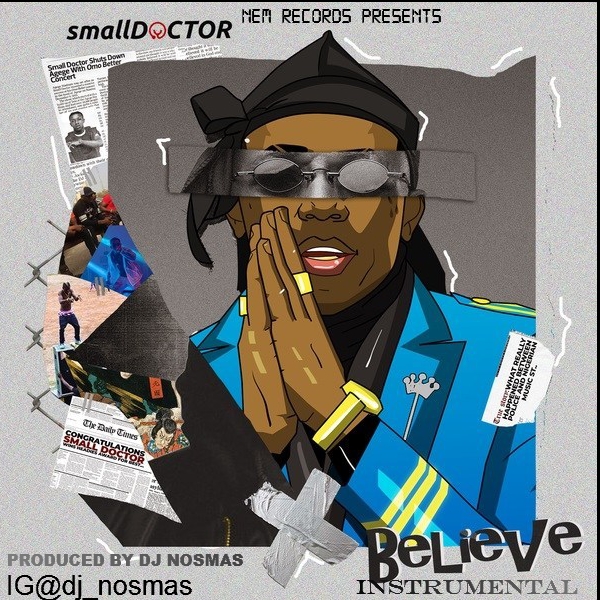 Track Name_Small Doctor Believe Instrumental(Prod By DJ Nosmas)
Instrumentals Monthly free Gift Track Number_3
Track Tempo_123BPM
Track Key_DM
Duration_2miniutes 32seconds
The Ace Producer DJ Nosmas, Extraordinary Beat Maker who is currently Africa's Most Searched Disk Jockey 2019,Famous for making Free Instrumentals (NEM)Record Label Boss.
Has made the Best Instrumentals this Year so far.
Instrumentals Monthly Free Gift started Last Month August 2019 by the Beat Maker and for sure DJ Nosmas beats rock the internet 2019.
But now DJ Nosmas is here with the Hardest/Dopest Instrumentals for the Instrumentals Monthly Free Gift September Edition 2019.
This is the Instrumental of Small Doctor's Latest Hit Jam "Believe" All Credits to the Extraordinary Beat Maker For Producing the Perfect Tune of the Track.
This Dope Instrumental is the 3rd Track in the "Instrumentals Monthly Free Gift September 2019 Edition"
Look out for the others.
Contact DJ Nosmas
[email protected]
Call/Whatsapp-+2349096905160
[email protected]_nosmas
[email protected]_nosmas
Fb Fan Page_Nosmas Entertainment World