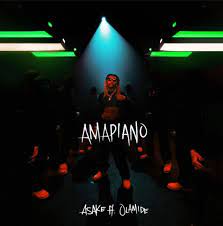 Experience the infectious rhythms and vibrant melodies of Amapiano with the "Amapiano Instrumental" by Asake featuring Olamide, produced by the talented Workwithwhimzy.
Asake, a Nigerian singer and songwriter, has garnered attention with his versatile vocal abilities and unique style. With his soulful delivery and captivating presence, he has become a rising star in the music industry. Collaborating with the renowned Olamide, a Nigerian rapper and songwriter known for his lyrical prowess and energetic performances, the duo creates an irresistible blend of Amapiano and Afrobeat influences.
The "Amapiano Instrumental" by Workwithwhimzy showcases the groovy beats, catchy hooks, and infectious melodies that have made Amapiano a global phenomenon. With its fusion of South African house music, jazz, and Afrobeat elements, this instrumental sets the perfect mood for dancing, partying, and celebrating life.
Download the "Amapiano Instrumental" and let the production by Workwithwhimzy transport you to the vibrant world of Amapiano. Whether you're a vocalist, DJ, or producer, this instrumental provides the perfect canvas to express your creativity and showcase your talent.
Don't miss out on the opportunity to immerse yourself in the captivating sounds of Amapiano with Asake and Olamide. Let the infectious rhythms and lively melodies inspire you, and create music that will make listeners groove and move to the beat.
Download the "Amapiano Instrumental" by Asake ft Olamide, produced by Workwithwhimzy, and let your musical journey into the world of Amapiano begin. Unleash your creativity, embrace the vibes, and make your mark in the Amapiano scene.
Phone Number: +2349031289196
Social:FB,IG,Twitter, @Workwithwhimzy